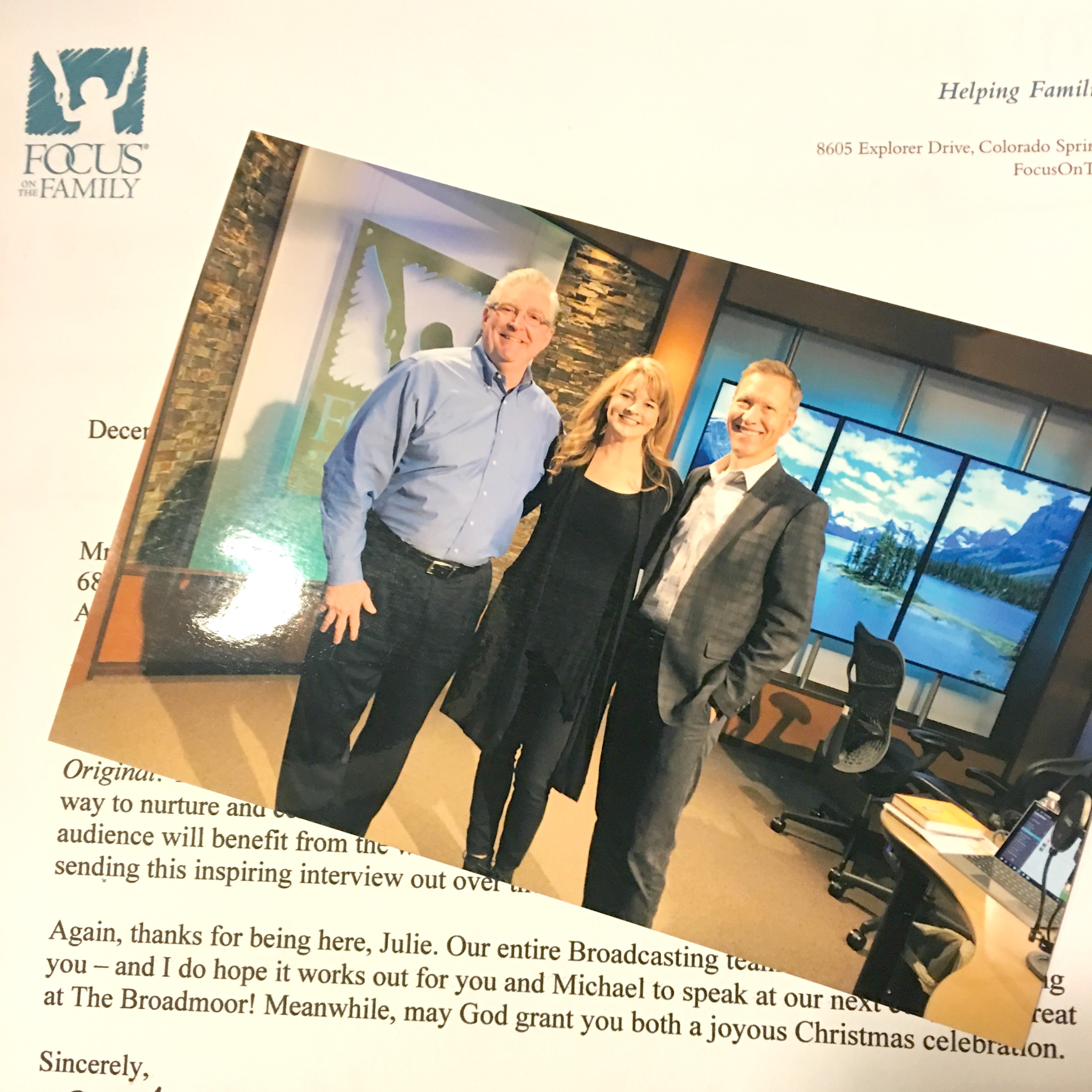 It was my routine, almost every weekday.
I would load up the kiddos and begin the 1st grade and preschool drop-off routine. Jackets, backpacks, lunch boxes, items for show-and-tell. I'd get everyone strapped in and placated and doors locked and off we would go for our crosstown Suburban-chariot sprint.
And the soundtrack for that routine?
I'd listen to the various guests. I'd soak up the ideas and wisdom, adding things to my parenting tool kit.
And that was the routine for years.
So it's surreal to be a guest today on Focus on the Family. Such an honor.
God hasn't asked us to raise perfect children. He's asked us to raise purposed children.
Click To Tweet
I've love for you to take a listen as I sit down with Jim Daly and John Fuller for a conversation about personality styles, how to embrace what is unique in your people, and more.
And if you have a minute, it would be so great if you could share this episode on your socials~I'd love to help parents get more tools into their parenting tool kit, just like previous guests have done for me through the years…
xoxo
Julie