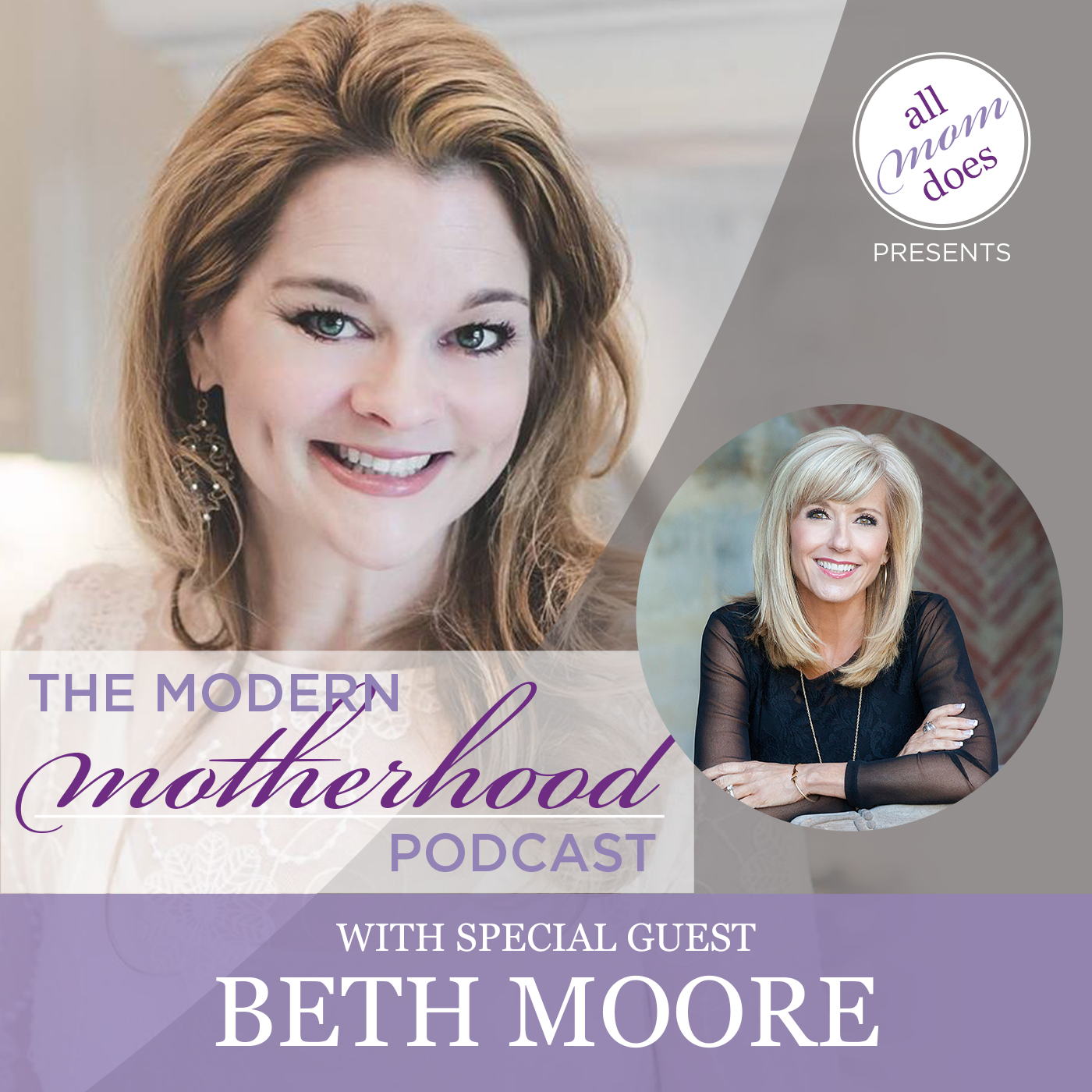 She's about to kick off a new tour with Living Proof Live.
She's witty and kind and enthusiastic and wise.
And I have to say, she was just a delight to have a conversation with.
Do yourself a favor. Pour a fresh cup of coffee. Treat yourself to a little extra creamer. Take a deep breath. And then listen, and listen well, to this week's The Modern Motherhood Podcast from All Mom Does.
From Beth Moore's plan to make her family play compulsory Bingo, to how mothering has changed since her girls were little, Beth and I have a fascinating conversation that will leave you challenged, encouraged, and inspired.
And make sure you've subscribed and shared The Modern Motherhood Podcast~you never know who's coming up next!